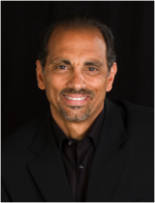 Angelo A. Calvello, PhD
Founder, Journal of Environmental Investing
Green bonds, once characterized as novelty investments, are now an integral part of institutional investors' core fixed-income portfolios and represent the entire investment chain, ranging from corporate to municipal bonds and sovereign bonds.
Yet the discourse around green, or climate, bonds has tended to be insular and often myopic, confined to the cognoscenti.
In 2019, our guest editor, Dr. Kim Schumacher, Lecturer in Sustainable Finance and ESG Investment, School of Environment and Society, Tokyo Institute of Technology, Mary Cavanagh, the JEI managing editor, and I discussed dedicating an entire issue of the Journal of Environmental Investing to green bonds. Our explicit purpose was to include the voices of practitioners, professionals, business leaders, regulators, and academics and to have these voices explore both the intrinsic investment value of these bonds and their transformative power to mitigate the risks of climate change.
The challenges of 2020 altered our lives, as well as some aspects of publishing the JEI. In response, our managing editor, Mary Cavanagh, adjusted schedules and coordinated submissions of materials, managing the publishing process so we could still bring you this scholarship in its usual, professional format.
After reading this issue, I'm sure you'll agree we've achieved our goal. Yet perhaps not immediately obvious in the issue itself is that we achieved this goal because of Dr. Schumacher's persistent leadership and unwavering commitment to providing the community writ large with critical original research. The articles and the associated comments greatly advance our collective knowledge and understanding of green bonds and provide a foundation for future significant exploration.
Today's COVID-19 crisis makes these explorations more urgent and more essential than ever. As Michael Bloomberg writes in the current issue of Bloomberg Green, "governments around the world are debating how to mobilize unprecedented sums of money to stabilize national economies and counter the devastation wrought by the novel coronavirus. As they do, all are facing the choice between the old road and a new one. Between protecting jobs in old industries and creating jobs in new ones. Between burning coal and gas and harnessing renewable energy. Between damaging our health and improving it. And between worsening climate change and stopping it while building resiliency."
Our hope is that this issue will contribute to the debate and help investors choose the new road.
In closing, I'd like to thank Verger Capital Management LLC for sponsoring this issue. Verger is an investment adviser providing Outsourced Chief Investment Officer services to a select group of nonprofit institutions. Their sponsorship is further evidence of their commitment to invest in the lives of others.

Angelo Calvello, PhD
Founder