The Journal of Environmental Investing (JEI) is an interdisciplinary, open-access publication.
The JEI features critical, vetted information relating to the current environmental investing imperative. In research papers, commentaries, case studies, and reviews on manifold topics, the JEI focuses on the issues of creating, deploying, financing, structuring, and managing successful market-based solutions to the environmental challenges of the day.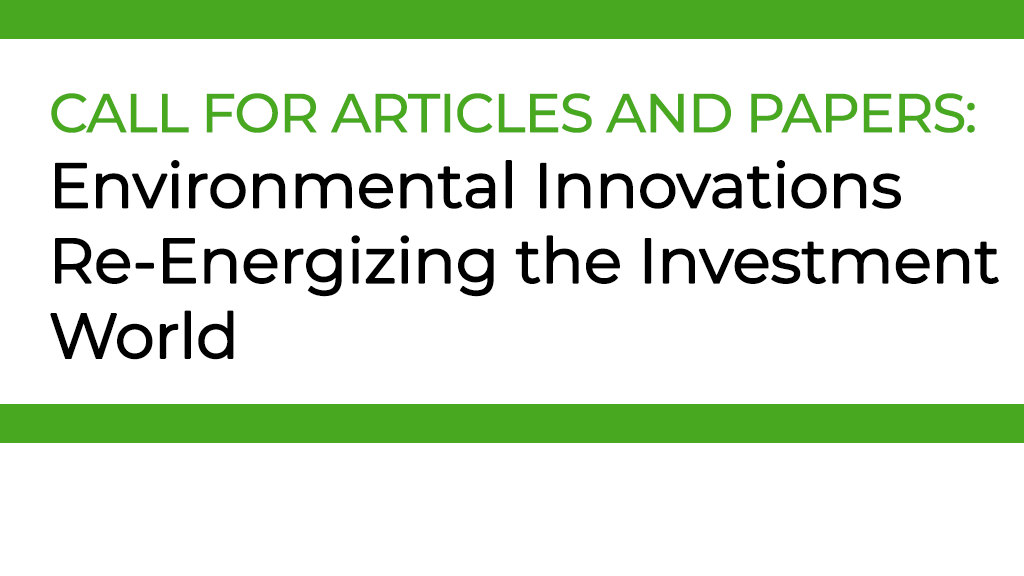 The increasing global focus on environmental investments raises concern about the relationship between a firm's cost of capital and its…
Latest Forest & Finance Articles
While forest and "green" bonds are traded today, our findings demonstrate that the return from an integrated portfolio that contains forest wood products (direct use) and ecosystem services (indirect uses) provides an investor with more investment choices.
This paper introduces a sustainable forestry bond composed of wood products and ecosystem services and investigates the project-based financial performance, such as NPV, associated with this bond. . . . The paper tackles an interesting and relevant issue in today's business environment.
Pek Shibao The following article is an expansion of one that first appeared in the JEI in March 2015 and was subsequently adapted from a series of articles that ran…