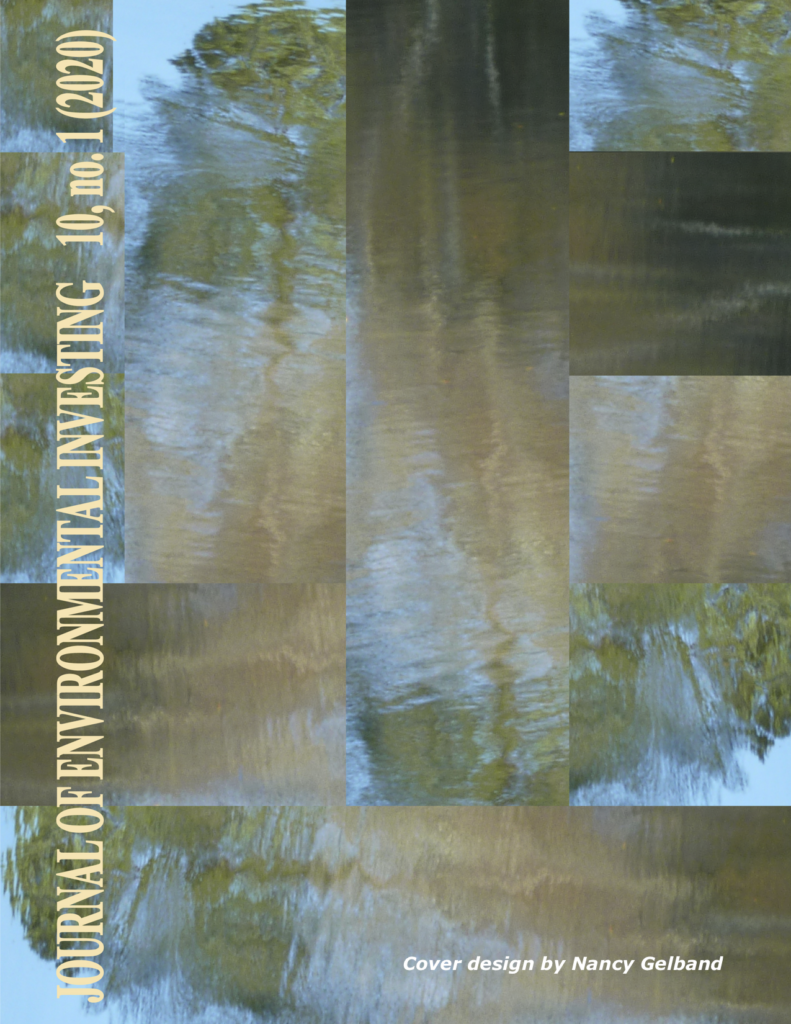 JEI Vol 10, no 1 (2020)
Green Bonds: The Time Is Now – Angelo A. Calvello, PhD Green Bonds: The Shape of Green Fixed-Income Investing to Come – Kim Schumacher, PhD Estimating Forest Sustainability Bond Prices for Natural Resource and Ecosystem Services Markets – Richard L. Bernknopf, PhD, and Craig D. Broadbent, PhD A Comment on "Estimating Forest Sustainability Bond Prices for Natural Resource and Ecosystem …
Cover design by Nancy Gelband
Kim Schumacher, PhD, Guest Editor of JEI Vol 10, no 1 (2020)

So far, 2020 has proven to be a year of profound global turmoil, affecting all aspects of human life. From the socio-economic Covid-19 disruptions and protests against racial inequality to the continuously escalating climate crisis, humanity is at a veritable crossroads in terms of addressing and remedying past, present, and future risks to society and the planet. With the Paris Climate Agreement and the UN Sustainable Development Goals (SDGs), the global community has established ambitious yet critical targets to safeguard and improve the lives of present and future generations. In order to achieve these goals, numerous stakeholders, including law- and policy-makers, industry and civil society representatives, and academia, have been developing and conceptualizing appropriate tools and strategies.
Fixed income securities that integrate environmental, social, and governance (ESG) factors have become a crucial component of most sustainable investment and climate-related risk management strategies. Global green bond issuance has grown from USD 87.2 billion in 2016 to USD 257.7 billion in 2019. By providing the most comprehensive overview to date of all green bond variants, this 2020 issue of the Journal of Environmental Investing explores the core attributes of green bonds, such as their potential returns from financial and nonfinancial angles, taxonomical and underlying conceptual considerations, and academic assessments of the market as a whole. The authors of this issue provide contemporary insights and an up-to-date snapshot of the evolving characteristics of climate and green bonds.
by Szilárd Erhart, Unit ENV F.1 – SDGs, Green Finance & Economic Analysis, Directorate-General for Environment
Arina Abbott oversees marketing at Green Alpha Advisors, an asset manager that invests public equities in the innovation-driven, sustainable economy.
EOS Climate has just completed the first project to generate verified emission reductions (VERs), also known as carbon credits, from the reclamation and re-use of hyrdofluorocarbon (HFC) refrigerants.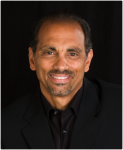 JEI Publisher Angelo Calvello explores "Divestment as Abdication" in his December column for Chief Investment Officer (CIO) magazine. Homing in on the unique nature of the fossil fuel divestment campaign, he advises CIOs to embrace divestment, but as a call to action: identify, measure, and manage exposure to the risks of carbon and climate with existing analytical tools.


READ MORE TWEETS
Consider the "true value of the forest" in "Estimating Forest Sustainability Bond Prices for Natural Resource and Ecosystem Services Markets" by Richard L. Bernknopf & Craig D. Broadbent, who consider ecosystem services in #sustainable forestry bonds: thejei.com/estimating-for…
WEBSITES WE LIKE
RECENT BOOKS ON ENVIRONMENTAL INVESTING
The Journal of Environmental Investing (JEI) is an inter-disciplinary, peer-reviewed, open-access journal that publishes original research in all areas at the intersection of the environment and investing. The JEI presents research papers, commentaries, case studies, and reviews on manifold topics. It focuses on the critical issues of creating, deploying, financing, structuring, and managing successful market-based solutions to the environmental challenges of today.
The JEI's mission is to facilitate the flow of capital to solutions to problems arising from natural resource depletion, pollution, demographic changes, sustainability, and climate change. To fulfill this mission, the JEI carries high-impact research articles as well as thoughtful analyses that make environmental solutions more attainable by articulating their investment risks and opportunities. The JEI serves as a platform to bring together disciplines ranging from science to policy to finance, so that such challenges can be pragmatically addressed from academic and applied perspectives.
At the heart of the Journal of Environmental Investing is free access to unbiased and objective information about environmental investing. It is written for and by asset owners and managers, investment professionals, scientists, economists, policy makers and regulators, technologists, academics, investment professionals, and other stakeholders interested in the search for real solutions to the sobering state of global environmental affairs.