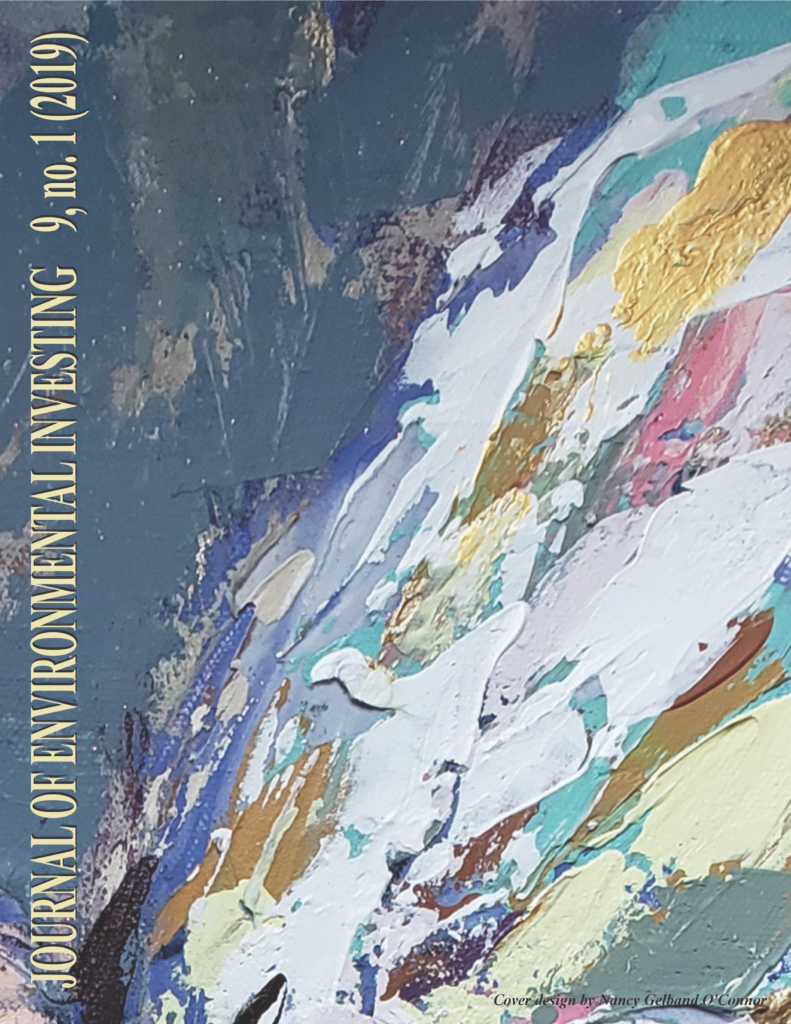 JEI Vol 9, No 1 (2019)
New Voices for the New Challenges – Angelo A. Calvello, PhD Millennials and Sustainable Investing – A. Stanley Meiburg, PhD Water Stress: A Global Risk Analysis for Financial Markets – David Bokern, MSc A Comment on "Water Stress: A Global Risk Analysis for Financial Markets" – Angelo A. Calvello, PhD Riding the Waves of the Blue Economy: Implications for Impact …
A. Stanley Meiburg, PhD, Guest Editor
There has been a great deal of discussion about whether environmental issues, most notably but not limited to climate change, will be more important as core values to millennials than they are to their boomer parents. Recent data suggests that millennials see themselves this way (Coughlin 2018). At the same time, other surveys suggest that millennials show similar or even less engagement on global climate change than older age cohorts (Kuppa 2018).
For this issue of the JEI, we were interested in exploring the concerns of millennial-age students about how Environmental, Social, and Governance (ESG) factors might play into investment decisions by this group. So the JEI put out a call for papers seeking student perspectives on environmental investing. The intent was to promote the "voice" of those who will reap the future benefits of such investments (and conversely, suffer the consequences of poor investment choices).
New York | Zurich, September 9, 2019 – MSCI Inc. (NYSE: MSCI), a leading provider of critical decision support tools and services for the global investment community, announced today that its subsidiary, MSCI Barra (Suisse) Sàrl, has entered into a definitive agreement to acquire Zurich-based environmental fintech and data analytics firm, Carbon Delta AG ("Carbon Delta").
by Szilárd Erhart, Unit ENV F.1 – SDGs, Green Finance & Economic Analysis, Directorate-General for Environment
Arina Abbott oversees marketing at Green Alpha Advisors, an asset manager that invests public equities in the innovation-driven, sustainable economy.
I'd like to thank Todd Cort and Dan Esty for their commitment to the exchange of original ideas related to the increasingly important topic of ESG data and metrics.
Their scholarship and stewardship helped create what many are now calling a seismic shift in the discourse on ESG. I'd also like to thank all the contributors for their thoughtful, well-reasoned essays and our sponsors for their courage to partner with us on this critical topic.
Angelo Calvello

EOS Climate has just completed the first project to generate verified emission reductions (VERs), also known as carbon credits, from the reclamation and re-use of hyrdofluorocarbon (HFC) refrigerants.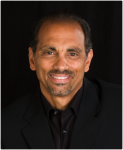 JEI Publisher Angelo Calvello explores "Divestment as Abdication" in his December column for Chief Investment Officer (CIO) magazine. Homing in on the unique nature of the fossil fuel divestment campaign, he advises CIOs to embrace divestment, but as a call to action: identify, measure, and manage exposure to the risks of carbon and climate with existing analytical tools.


READ MORE TWEETS
WEBSITES WE LIKE
RECENT BOOKS ON ENVIRONMENTAL INVESTING
The Journal of Environmental Investing (JEI) is an inter-disciplinary, peer-reviewed, open-access journal that publishes original research in all areas at the intersection of the environment and investing. The JEI presents research papers, commentaries, case studies, and reviews on manifold topics. It focuses on the critical issues of creating, deploying, financing, structuring, and managing successful market-based solutions to the environmental challenges of today.
The JEI's mission is to facilitate the flow of capital to solutions to problems arising from natural resource depletion, pollution, demographic changes, sustainability, and climate change. To fulfill this mission, the JEI carries high-impact research articles as well as thoughtful analyses that make environmental solutions more attainable by articulating their investment risks and opportunities. The JEI serves as a platform to bring together disciplines ranging from science to policy to finance, so that such challenges can be pragmatically addressed from academic and applied perspectives.
At the heart of the Journal of Environmental Investing is free access to unbiased and objective information about environmental investing. It is written for and by asset owners and managers, investment professionals, scientists, economists, policy makers and regulators, technologists, academics, investment professionals, and other stakeholders interested in the search for real solutions to the sobering state of global environmental affairs.